CECC-CBC-2020
This is what our client had to say in their story about us for the Canterbury Business Champions 2020. It really means a lot to get feedback like this. Much appreciated... Thanks guys - you rock!
Adgraphix
Christchurch Airport would like to recognise Adgraphix as a Champion Business as they operate in a way that makes us feel they are almost an extension of our team. They always go above and beyond as a supplier to deliver on deadline, on budget, and to provide a high level solution no matter the size of the project. We have worked on a few large scale installations where the team have worked alongside us to deliver a seamless result – this means involving them at the outset to understand the technical requirements and make sure there are no surprises at the final hour. Due to the nature of our environment at the airport we have to do a lot of install jobs outside of normal operating hours, we also have to undertake security and safety measures that aren't standard in other places – these requirements are never a problem for the Adgraphix team. If we ever have any issues – we can be assured someone will be out with a fix as soon as possible! Since lockdown and moving through the different alert levels we have been even more grateful of our working relationship with the team at Adgraphix – they have worked with us at very short notice to produce government required signage so that we can provide a safe environment for people travelling through the airport. We'd like to give them a shout out as a thank you for their support!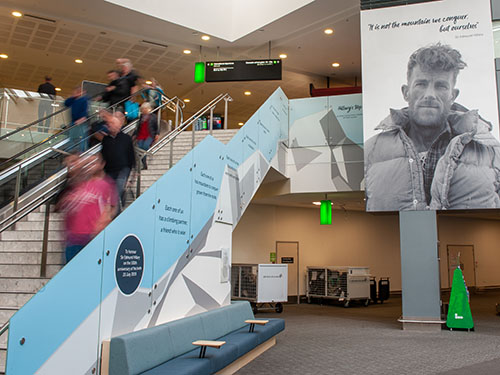 Check out the official website with all the stories shared. Click here.
Subscribe