Did Someone Say Cookies?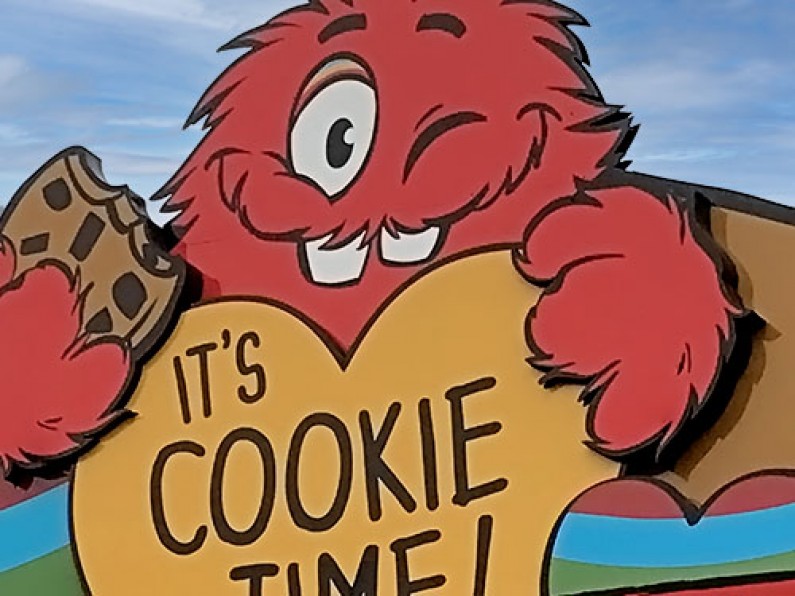 We produced this cool signage work for Cookie Time. It includes the massive cookie that sits above their Factory Shop and some nifty vehicle wraps that do nothing but grab your attention. Check out the images of the final products below.
The building sign was a refresh of the massive cookie that sits behind the ribbon. It is a solid digitally printed backdrop with large digitally printed dimensional foam elements that jump out to greet you. Now that's what we call a big cookie!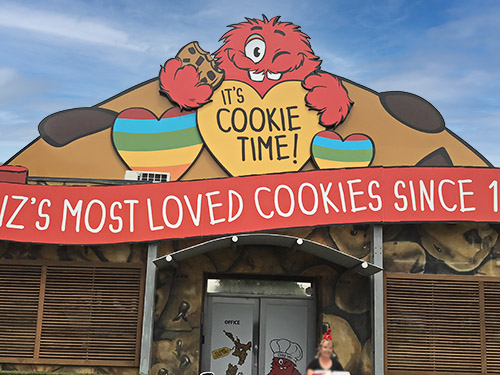 ACM panels with 100mm and 50mm cut poly foam dimensional elements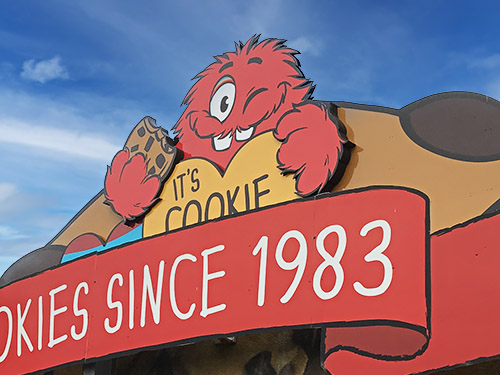 This angle shows the depth of the dimensional sign elements
Mini vehicle wrap
The Mini wrap is so bright and bold you are never going to miss it on the road. Digitally printed and fully wrapped with Avery wrapping film with fantastic pink wheels to boot.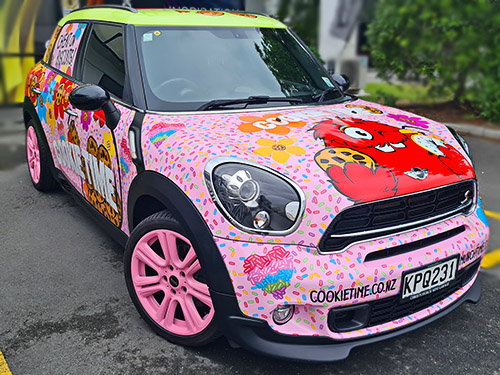 Eye catching printed high performance vinyl with cut coloured vinyl graphic elements. Spray painted alloys.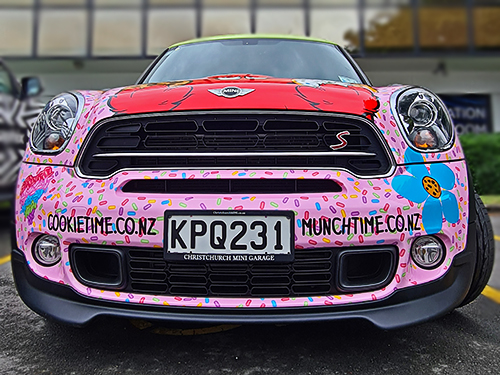 You won't miss this in your rear view mirror! Full bumper wrap.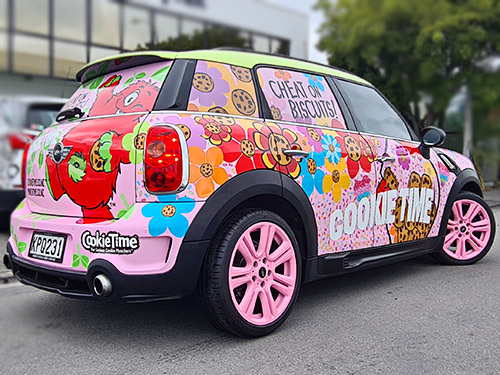 Looking stunning on all pink fours.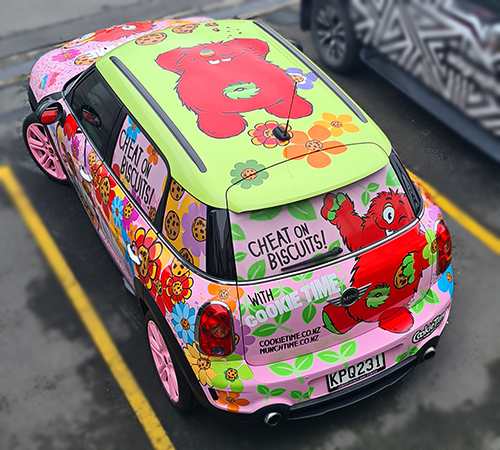 Even the roof wasn't neglected with this bold wrap.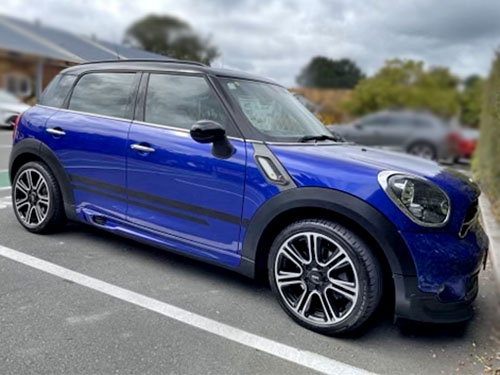 This is what lies beneath the wrap!
Ranger vehicle wrap
Not to be outdone, we've got the Ford Ranger in dazzling colour also digitally printed and fully wrapped with Avery wrapping film, but wearing sensible black wheels this time.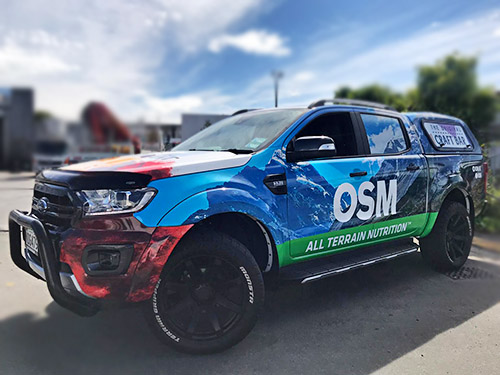 Full vehicle wrap using printed high performance Avery vinyl.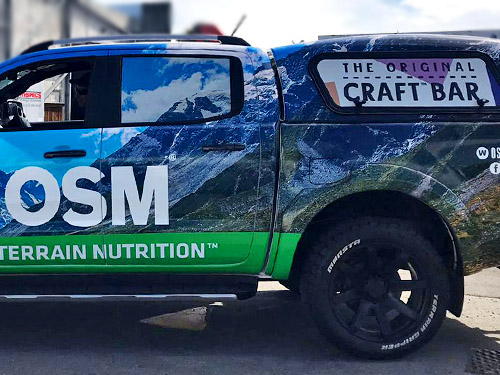 One way printed window vision film.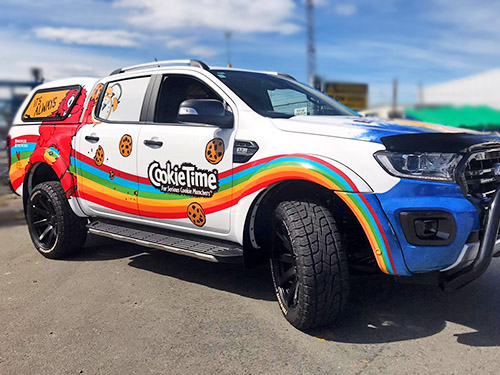 Super bright graphics to grab your attention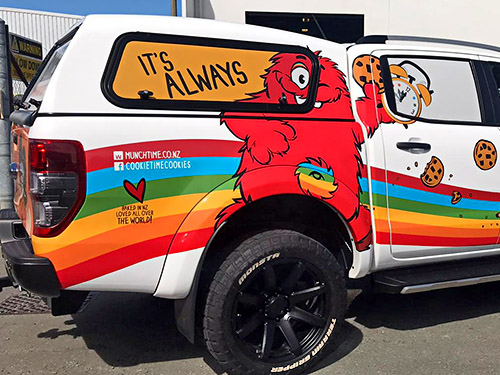 One way printed window vision film
Subscribe