El Tradicional!
We are at the cutting edge of sign and print technology but that doesn't stop us from keeping to our roots; there's still a place for the trusty brush. All the digital technology has it's place, but there isn't an alternative to traditional brushed signage, particularly for exterior building signage. Size isn't a problem, actually most the work we do is large renderings of company logos. Have a look at the samples below which walk you through the process of getting logo element painted onto a concrete wall.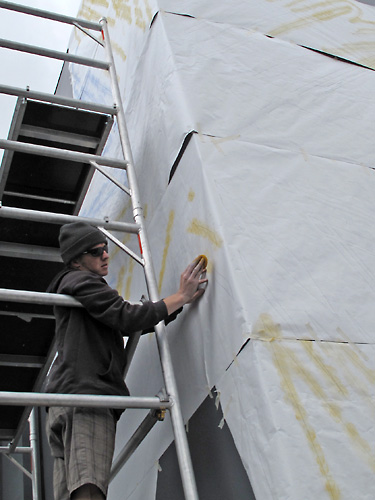 This is called pouncing. This is a pen drawing of the logo on paper. All of the pen lines have had small holes punched along them. Once the pounce is taped in place we pat chalk dust through the holes to leave an imprint on the building.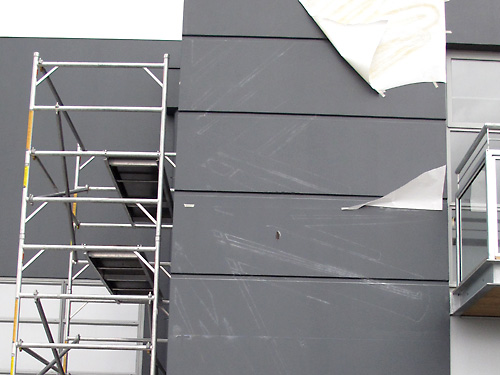 The pounce is removed and the chalk powder outline of the logo remains ready for painting.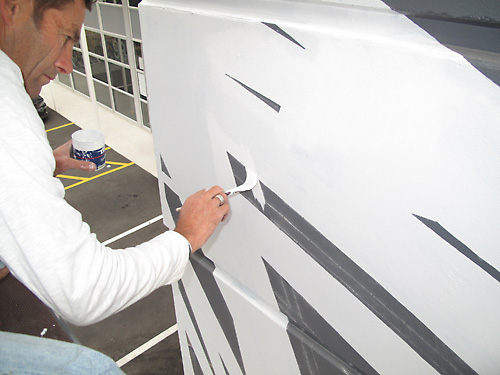 The logo edges are 'cut in' with traditional signwriting brushes, then the rest is filled in.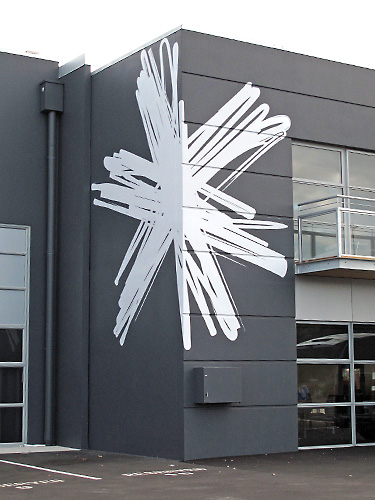 After a couple of coats its all done and looks great.
Other examples...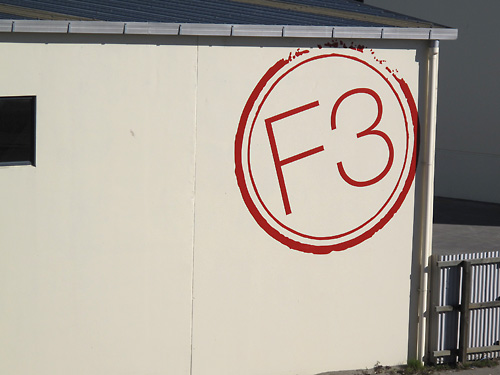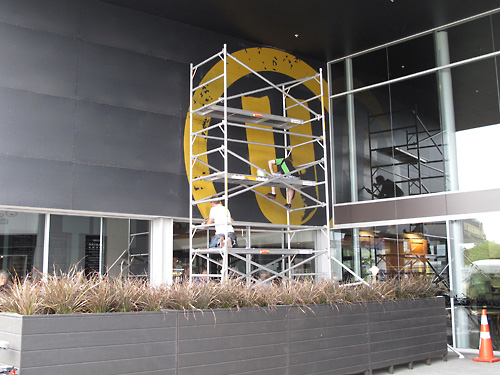 Subscribe