Recycling
Recycling
We are committed to improving our practices and reducing the impact we have on the environment. We continually evaluate the products we use and how we can best manage the waste we create. We have a number of recycling procedures in place. These procedures are instrumental in reducing our waste going to landfill.
Paper and Card
We have a company wide system where all paper and card is recycled weekly through Enviro Waste. All offices and work areas have recycling bins dedicated to paper and cardboard recycling. Large commercial quantities of media offcuts and packaging are taken weekly.
Plastics
Plastics are cleaned and recycled through our Council yellow bin and also through Enviro Waste.
Ink and Hazardous Goods
We supply Solvent Refiners Ltd all hazardous goods waste for refinement or disposal. UV curable ink waste is collected and refined. Solvent soaked rags (turpentine and IPA) and empty containers are disposed of responsibly.
Printing Consumables
Working with HP we recycle used print heads and ink cartridges. Latex cleaning cartridges, used ink bladders and cleaning rolls are disposed of responsibly by Solvent Refiners. These would typically go straight to landfill in other environments.
Corflute Alternative
Unfortunately corflute can no longer be recycled. As a more environmentally friendly short term signage alternative, we offer Katz Display Board - Outdoor, which is 100% paper based, printed with water based inks and is biodegradable and recyclable. NOTE: Christchurch facilities will not accept this product for recycling.
Aluminium Composite Panel
We recycle all ACM offcuts through Sims Pacific Metals. This is a building product that we use for signage applications. Send back any used portions of your job when you've finished with it and we will recycle it.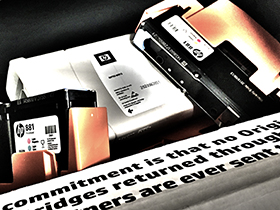 HP Consumable Recycling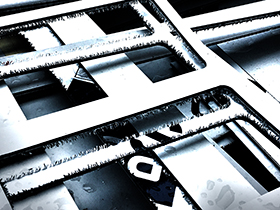 ACM Recycling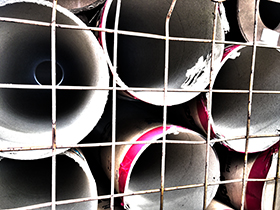 Paper and Card Recycling