Flatbed printing
Flatbed printing
Direct printing, Digital screen printing
Flatbed printing is the term used for printing an image directly to rigid substrates. Materials are placed on a vacuum bed and imaged from above. We use two types of ink technology, Latex and UV curable. UV curable ink is very versatile and cures by a chemical process when exposed to UV light. The ink forms a thick film on the surface of the material. Latex ink is water based and forms a thin film on the surface of the material and offers better adhesion to some substrates. Flatbed printing offers stunning resolution and UV fade resistance for excellent longevity. This technology allows us to print directly to substrates up to 100mm thick, such as Corflute, foam PVC, polystyrene, cardboard and paper in quantities from one unit to hundreds with competitive pricing.
Custom printing
It's incredible what can be printed with our flatbed printing systems. We can print many unique and specialised substrates e.g. Glass, metal, plastic, customwood, plywood, acoustic panels, doors, recycled timber planks, and ceiling tiles. For a truly unique print, this is the best process.
White ink
Printing with white ink produces vibrant prints onto dark substrates. By laying down a white layer of the elements in your logo, text or image underneath the colour, you get the full vibrancy of the colours unaffected by the substrate. Alternatively, we can back up the elements with white for reverse applications such as glass.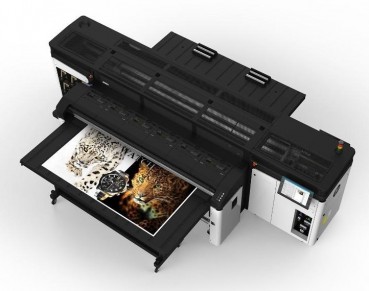 Direct to laminated timber