Glorious White Ink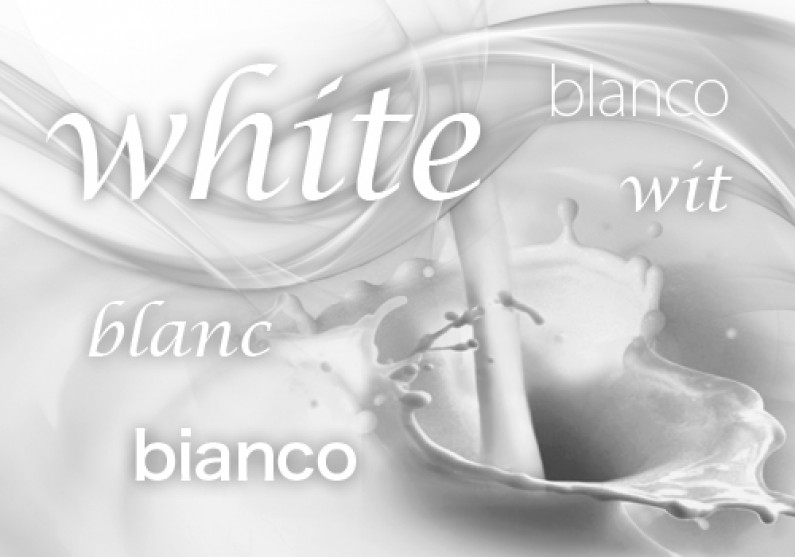 (Updated July 2020) Have you thought about how you could benefit from white ink? Digital has changed the way we think about print. Short runs are so common now because digital printing has made them affordable. But digital printing had always had its limitation, you couldn't print white. This meant all materials printed had to start off as white to get vivid colours; the advent of white ink changed everything. We've been printing white ink since 2008.
With flatbed printing we can put a rigid material on our press and print directly to it. It might be aluminium, corrugated iron, thick plywood, MDF, Plastics or glass. So why print an imitation wood grain when you can print on real wood grain. Colour accuracy is not a problem, if your substrate is coloured, we put down a layer of white underneath first so you get a bright vivid image. Clear materials can be printed on the reverse side protecting them from damage. Black and white images can be imaged on black material. There are endless options. On specialty materials such as brushed metals, instead of flooding white behind the whole image, better results can be achieved by selectively placing white behind chosen objects so the silver brushed effect is still influencing the rest of the image.
We are not limited to solely printing sheets. We can image onto roll media such clear static cling film for shop window promotions and other flexible mediums in roll form.
White ink comes in a variety of formulations.
We offer two printing systems that use white ink. UV curable ink cures on the surface of the substrate and has a satin slightly textured finish. It is very versatile so it's a good solution for unusual substrates that other inks struggle to adhere to.
Our second is water based latex ink. The white is more pure and will stay white longer a it ages. The latex ink tends to take on the finish of the substrate it is printed on which can be desirable. These inks go down as a think smooth film almost looking like the finish of a traditional screen print.
White ink is a really exciting medium. You have the opportunity to be very creative. If you've got a cool idea make sure you run it by us, we may just make it happen. That said, even standard applications like menus, direction panels, window decals and shop displays can be greatly enhanced by material choice and the use of white ink.
"white ink has changed everything"
Subscribe