A Matter Of Perspective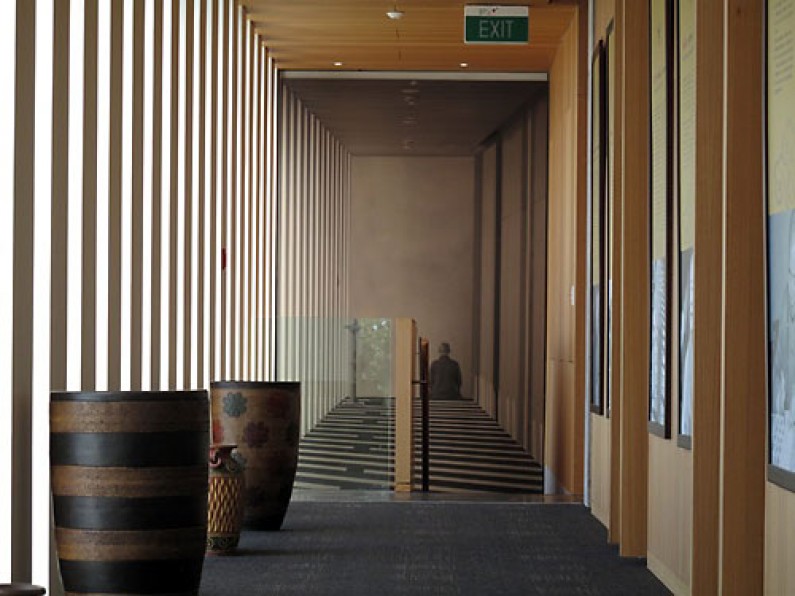 This is a great example of using perspective. What was a once a dull stairwell wall is now a treat to the eye. We worked with International Buddhist Association (IBA) Christchurch, to bring their concept to reality. Some careful tweaking was required to get the illusion to work. We produced the image on ACM panels which are fixed to the wall. To help get your head around it, the bottom shot is looking from the top floor, showing the complete mural from ceiling right down to the tiled floor. The first image is taken standing back in the top floor walkway leading to the stairs. The illusion is an extended walkway.
This is what thinking outside of the square is all about. If you look at a space with an open mind, digital printing enables some fantastic effects to take place via printing techniques and as in this example, taking a good idea and making it happen. You've just got to take that second look and question yourself, "have I thought of all possibilities, or just the most obvious solution"?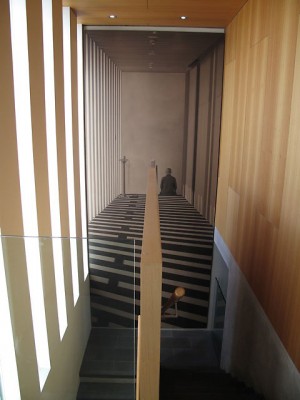 Subscribe