Best Place To Work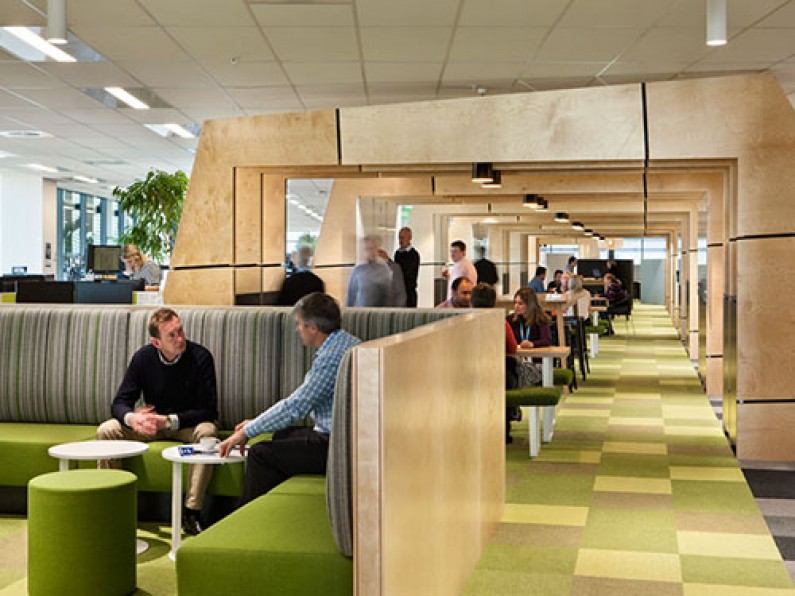 In a single, new open-plan environment, it was important for Synlait to create an atmosphere supporting their values of thinking big, acting now and doing it right. That's where we came into the picture - to produce fantastic graphics and signage.
Client: Synlait Milk
Event: New administration office
Synlait has grown significantly since the launch of its $240 million growth initiatives programme in 2013. As a result of the programme, Synlait is one of the largest and highest specification infant formula production sites globally, with an integrated supply chain from their suppliers to their customers. One of the six initiatives was a new quality testing laboratory and administration building.
Located on the first floor of the new building, the administration office was designed to accommodate the large number of Synlait staff who were previously co-located around the Dunsandel site in several buildings and portacoms.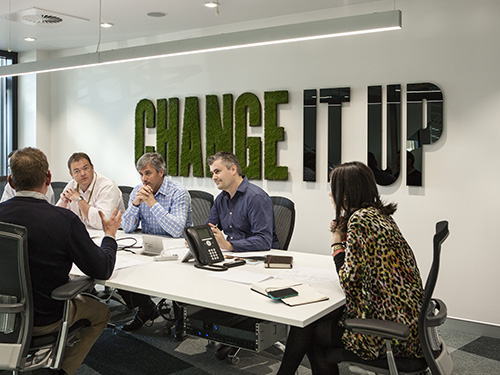 What we did:
Supplied digitally printed, cut to shape lettering and apply to two sets of cupboards in the open-plan environment. We also supplied and installed a set of 3D lettering made from black acrylic and green grass for a meeting room.
What they said:
"Adgraphix are a great partner to work with. They're hugely knowledgeable and are always able to meet our requirements, even if the timeframes are tight. We're really happy with the outcome, which is not unexpected as the quality of their work is always high."
Michael Wan, Marketing and Communications Manager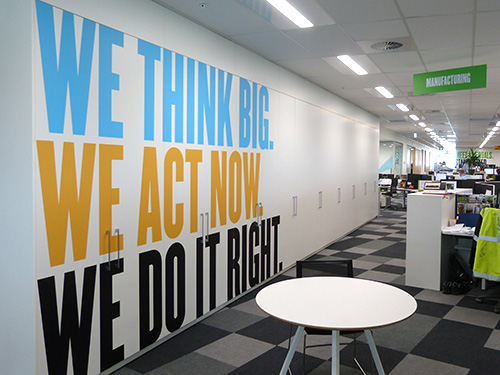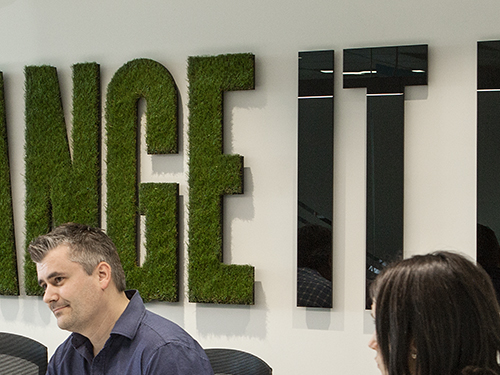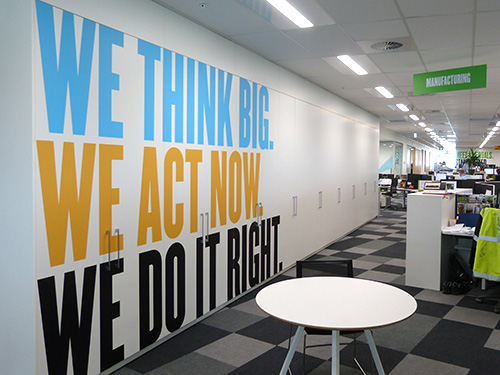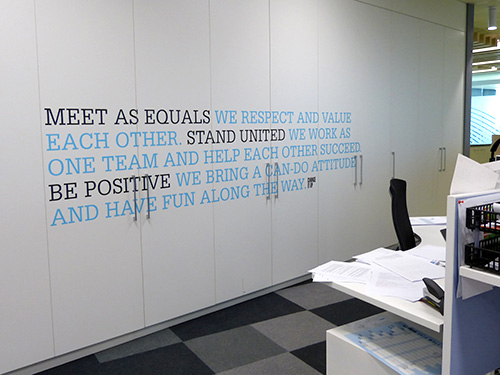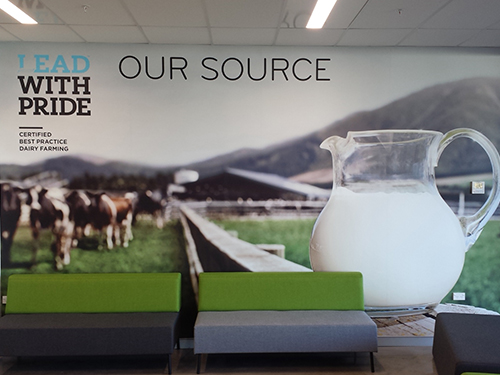 Subscribe