Bring In The Native Flora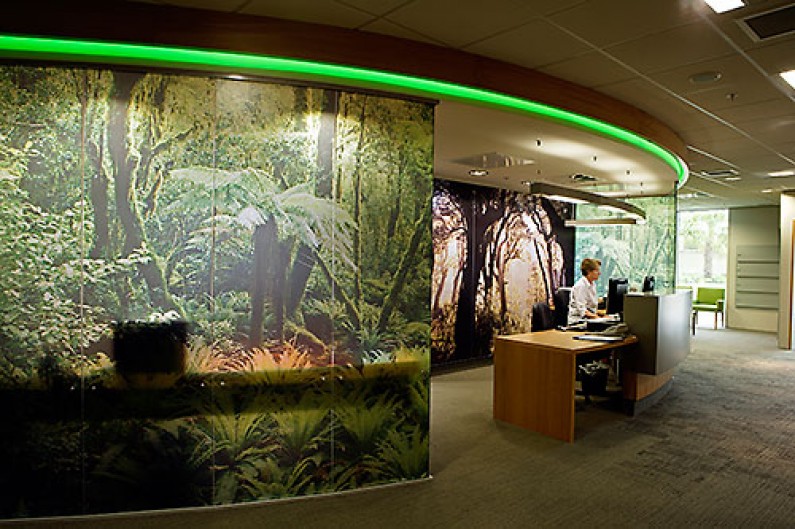 The new St Georges Cancer Care Centre was recently opened. It is a $16.5 million state-of-the-art, purpose-built Cancer Care Centre. We were involved with the internal fit-out which you can see in the following photos. Patients are greeted at the entrance by singing native birds from rock speakers placed in the gardens at the entrance. The sound follows them as they go into the building to the reception area where they find native forest murals and special lighting replicating the suns effect. Right through to the treatment areas there are visuals to entertain and occupy visitors and patients as they wait for treatment.
We produced native forest scenes on multiple mediums. The designs were created by Fountaine Design for the project run by Higgs Construction. To take full advantage of the vast glass paneling, we produced and fitted frosted crystal window film so the rich images get maximum visibility from both sides. This technique is a great way to keep privacy while getting good image show-through. Other areas are high performance film, matte laminated and mounted to Customwood joinery.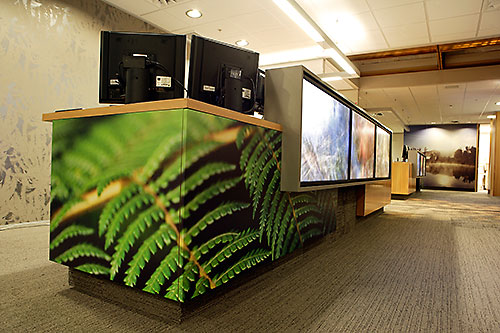 Printed high performance film.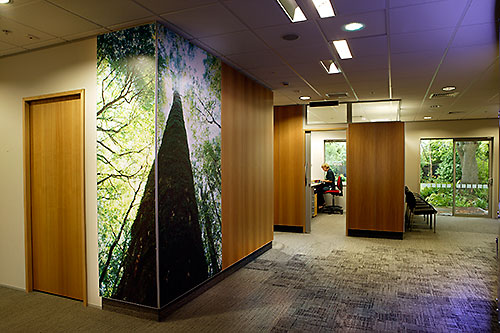 Printed high performance film.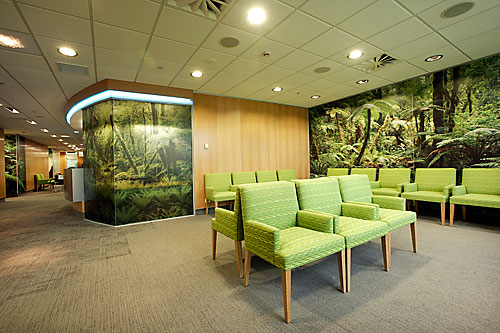 Printed frosted crystal window film and high performance film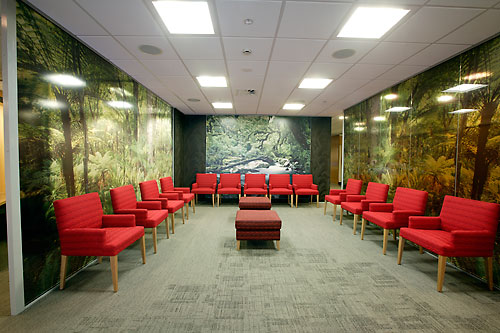 Printed frosted crystal window film and high performance film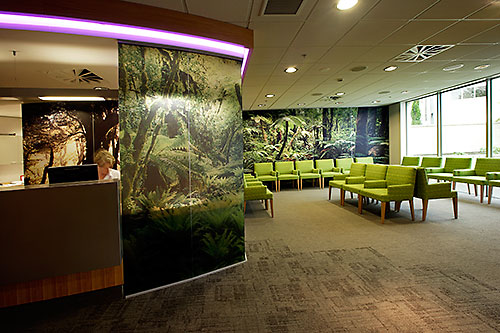 Printed frosted crystal window film and high performance film
Subscribe