Earthquake Memorial Space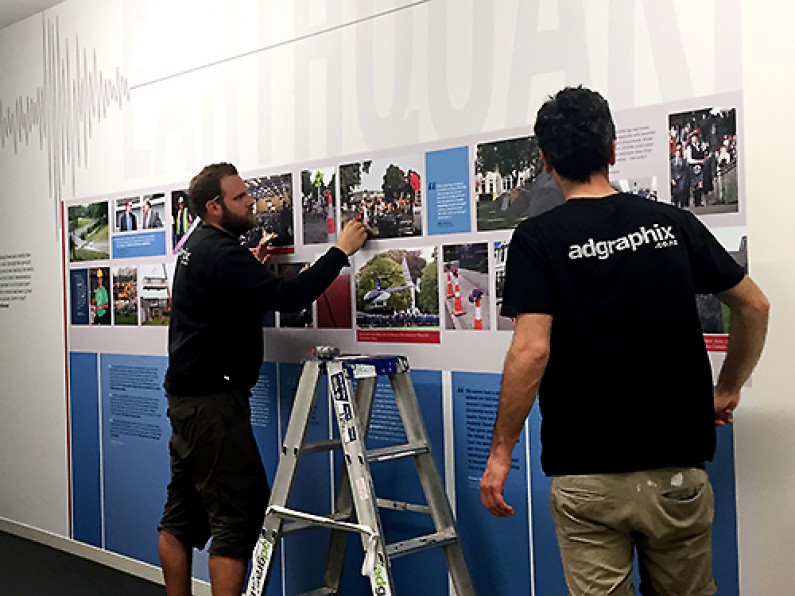 St Andrews College came to us to produce large wall murals for their Museum space. We've got a long history producing this type of work and it was a breeze working with them to come up with the right solution to make it look fantastic.
Client: St Andrew's Collage
Project: Earthquake Memorial Area The first exhibition for the reopened Museum was a display commemorating the St Andrew's College 2010/2011 earthquake experience. The exhibition draws heavily on images and first-hand accounts to shine light on the challenges faced and the community's strength over the past five years.
What we did: From initial sample proofs produced to match the interior paint colours we produce and install approx. 70m2 of high performance laminated wall graphics.
What they said: Working with Adgraphix is always a positive experience. We have used Adgraphix for several exhibition projects over the past few years and their talented staff always deliver a high quality result whilst often up against very tight deadlines. No matter what ideas we have in mind, they can always offer a solution and honest advice with it. They are a great team to work with, it is always enjoyable, and their expertise and equipment is without question!
Craig Morgan, Design and Brand, St Andrew's College.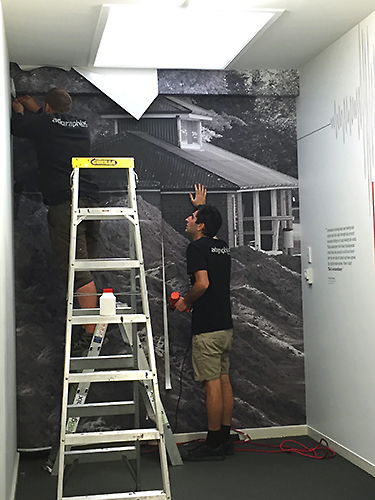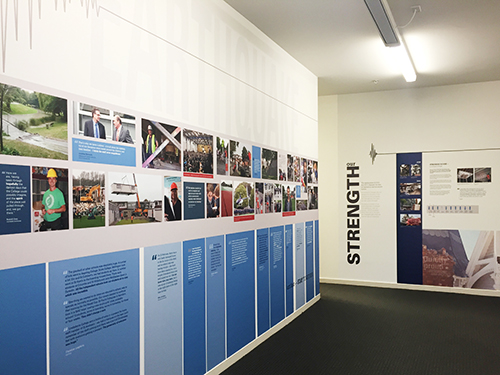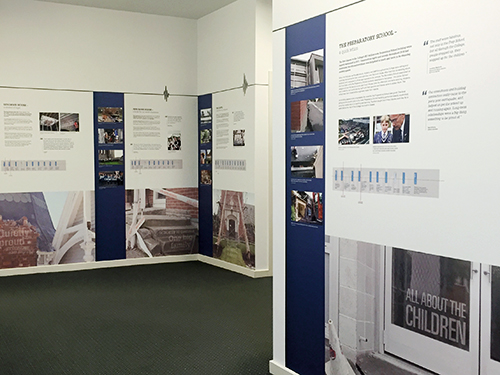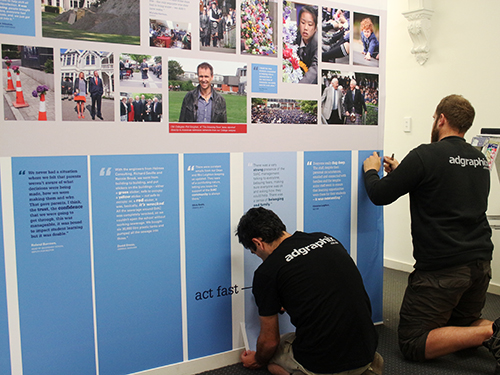 Subscribe