Good Taste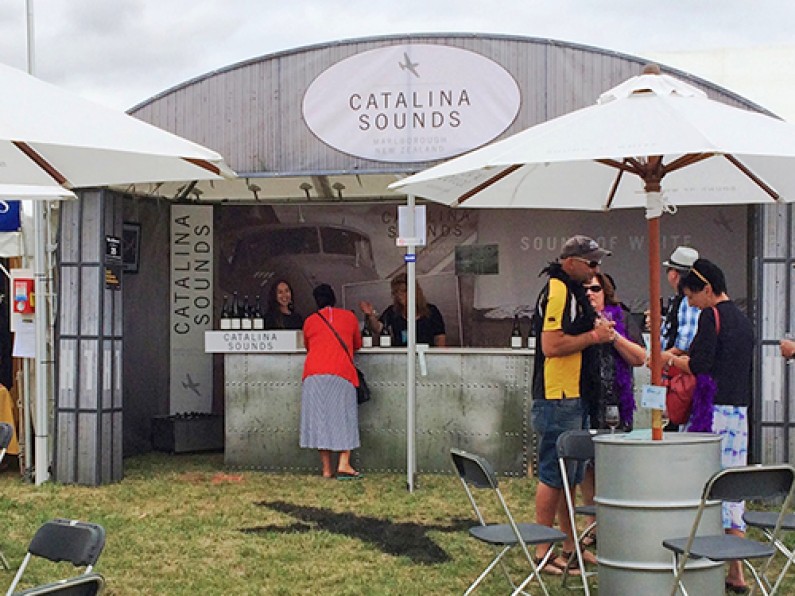 We were called in by Endeavour Wines who had struggled with their previous display which was a tasting table and wall made out of timber. It took a trailer to deliver and four people (hard labour) for a day to install. It was also getting damaged with each outing. They had great ideas for the look they were trying to achieve and the main aim was portability and ease of install. We designed a system which would convert their marquee into an airplane hanger. All elements are portable and simple to install.
This display won Best Festival Site at the Marlborough Wine and Food Festival 2016
Client:
Endeavour Wines : www.catalinasounds.co.nz

Event:
Marlborough Wine and Food festival 2016

What we did:
• Display that can transform to fit different tradeshow sites : 6m x 6m and 3m x 3m.
• Display will be able to be used at outdoor events, tradeshows and in Australia as necessary.
• The display is portable and easy to install.
• We will include an exterior entranceway in the concept which will add height to your display.
• Interior theme is Catalina fuselage - colours black, white and silver.
• Exterior PVC banner on custom built frame.
• Portable Columns.
• Portable Counter 3.6m wide x 600mm deep x 1000mm high.
• PVC banner walls inside marquee.
• Value Fabric Walls at the back of marquee.
• Template to paint plane shadow on the grass.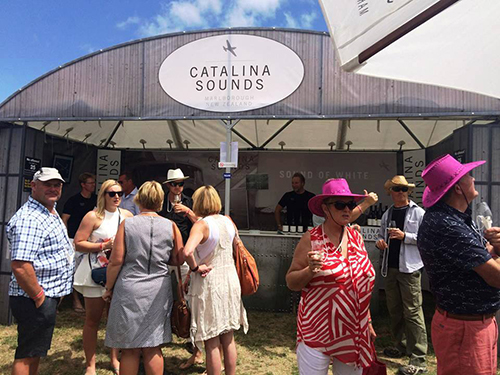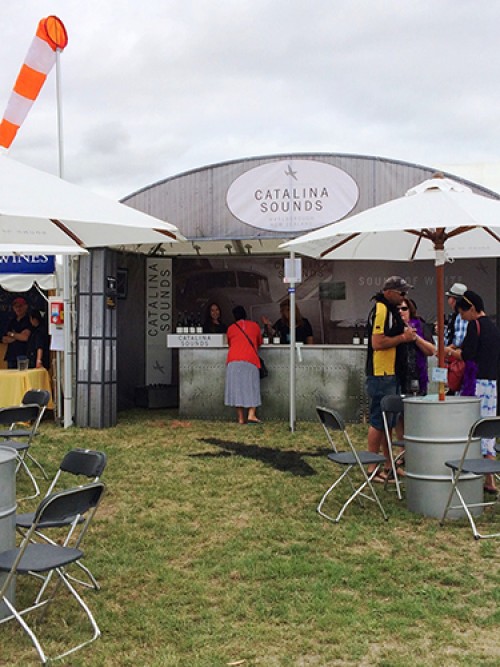 What They said:
The festival was a big success!!
We still sold plenty of wine & had lots & lots of amazing feedback on our new stand – we didn't quite win the best site prize but we did get runner up & got a big mention from the judges at the presentation so that was fab!
Lots of very positive feedback on our new look which was awesome. The stand functioned well & did everything we needed so no complaints from this end.
I have just had a HD vinyl bag made which fits pretty much the whole stand in flat packed which we then slide into our vineyard trailer so we can keep it clean & tidy ready to easily transport to the next event. The whole flat packed thing is a dream compared to what we used to have – we love it.
Thanks again for all you help!
Lisa Ellis - Endeavour Vineyards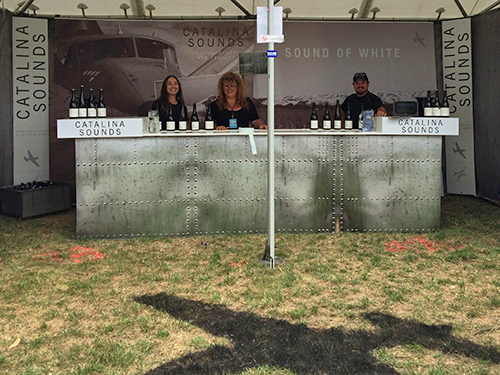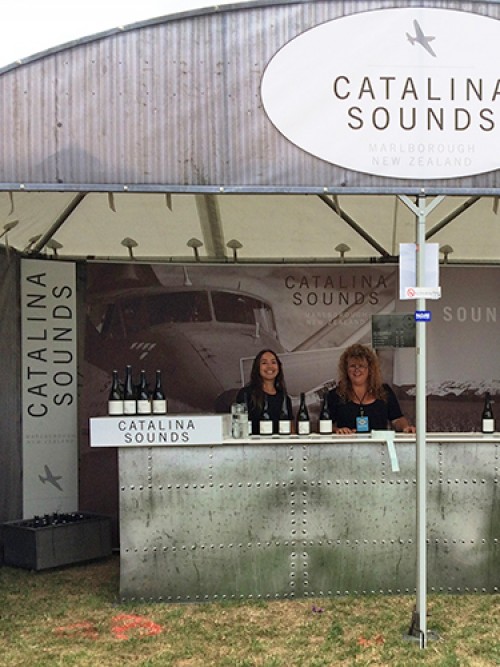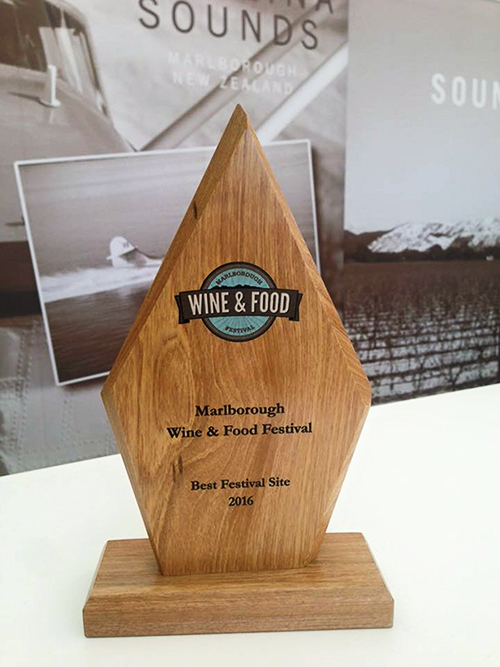 Subscribe