Great Ape Signage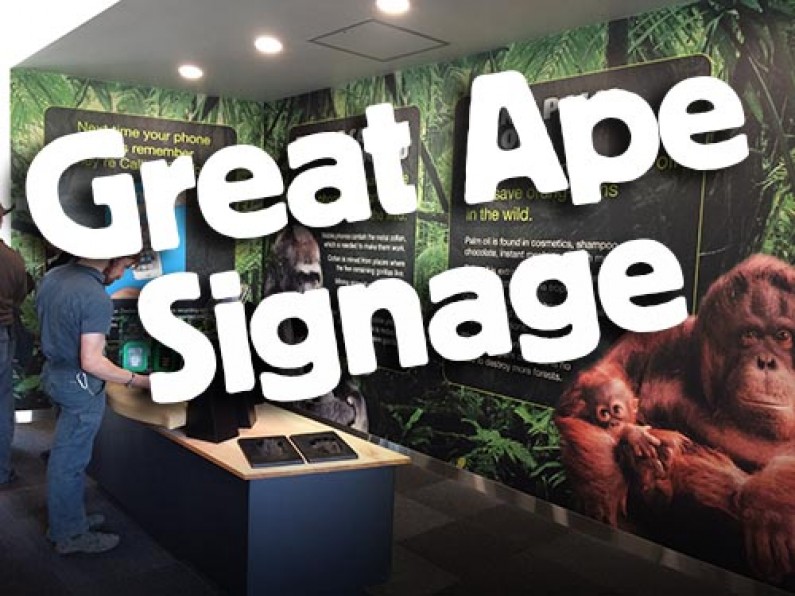 Orana Park needed some interpretation signage for their newest visitor attraction. Here is what we did to make the centre informative and have a bright visual impact.
Client: Orana Wildlife Park www.oranawildlifepark.co.nz
Event: Great Ape Centre
The Great Ape Centre is a fantastic new facility that has been custom built to house the latest additions to the wildlife park –Western Lowland Gorillas and in about one year, Sumatran Orangutans.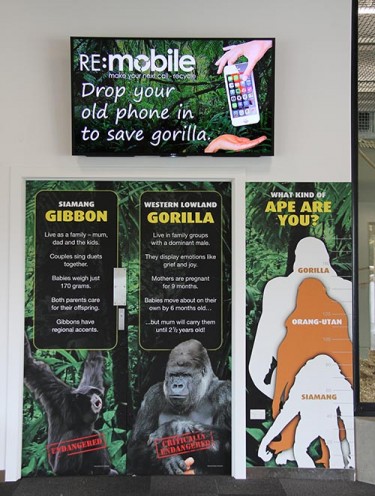 The $6M Great Ape Centre is the most ambitious project ever undertaken at Orana Wildlife Park and is now home to New Zealand's only gorillas! In the next year, Sumatran orangutans will be added. Construction of the habitat commenced in July 2014 and was complete in June 2015. As a charitable trust, Orana raises 100% of funds for all capital projects and relies on community support.
The gorillas are magnificent animals! Fataki the silverback weighs 190kg and is a very impressive animal. He will become even more majestic with age. The two 'little' boys Fuzu and Mahali each weigh around 90kg and are mischievous animals with great characters. Orana has joined joined the international zoo-based breeding programme for these critically endangered animals and our initial role is to support the programme by housing bachelors and raising awareness on the plight of gorillas. Threats to gorillas are primarily driven by our lifestyle choices, such as habitat loss due to coltan mining. In the future, one of the gorillas may be required elsewhere for breeding or Orana may receive a breeding recommendation in which case various transfers would occur.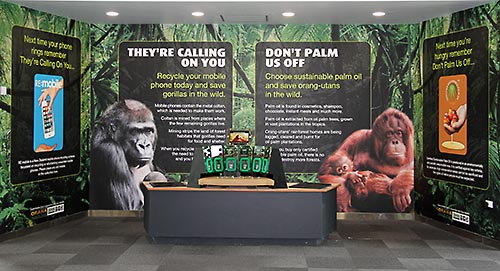 The development will be a significant drawcard for domestic and international visitors and therefore have a direct economic benefit to the region. Increasing visitor numbers is one of the vital components in the recovery of our city. The Centre is an important part of the Canterbury re-build and signals that Canterbury is open for business.
What we did:
Supplied digital prints and applied them to walls as doors, including a large wall mural which incorporated 3D lettering.
Supplied digitally printed acm panels, some were cut to shape, and installed them around the centre.
What they said:
Orana Wildlife Park has worked with Adgraphix for many years on various projects from branded vehicles, light box signs, to sturdy graphics placed within our walk-through kea aviary. Their team are great to work with, very knowledgeable and have great attention to detail. For the Great Ape Centre, their advice and expertise has resulted in the delivery of our most extensive interpretation project. Conservation advocacy and education is a key role of a zoo; the interpretation at the Great Ape Centre is essential for the delivery of conservation messages, and take home actions, to our visitors. We greatly appreciate the assistance and support of Adgraphix for this project.
Nathan Hawke, Marketing, Public Relations and Visitor Services Manager: Orana Wildlife Park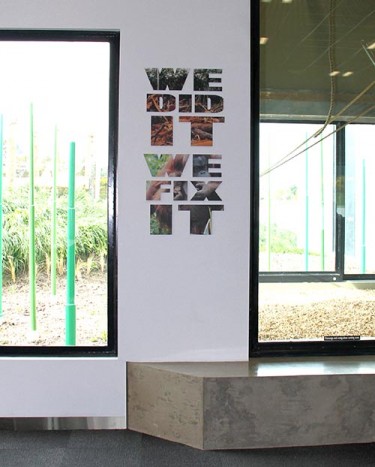 Subscribe