Medical House Success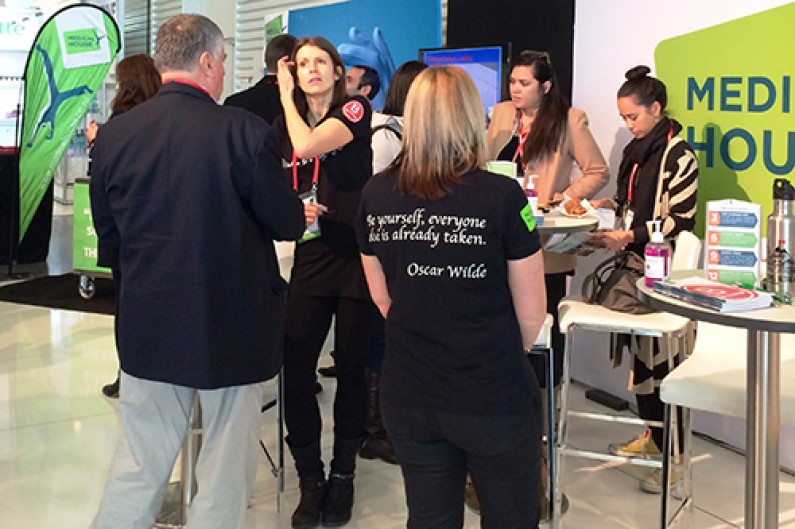 Here is a case study showcasing a project we worked on with Medical House for their trade display at the annual NZDA conference. We were rapt with the final product and the positive feedback we received from Lynda at Medical House.
Client: Medical House
Medical House started in 2009. Since then they have become the go to place for well proven, competitively priced disposable consumables that do the job. www.medicalhouse.co.nz
Event: NZDA
Annual conference for the NZDA, which is the professional association for dentists in New Zealand.
What we did:
3D concept for show, supply display walls, counter, flag and banner, installation at event.
What they said:
Hi Michelle
I've been meaning to email all week to say a big thank you for your help & advice at the conference! It was by far the best we've done, for presence, feedback from customers, and general attendance at our stand. Everything worked so well.
Hope you've had a good week. Will catch up again soon.
Cheers
Lynda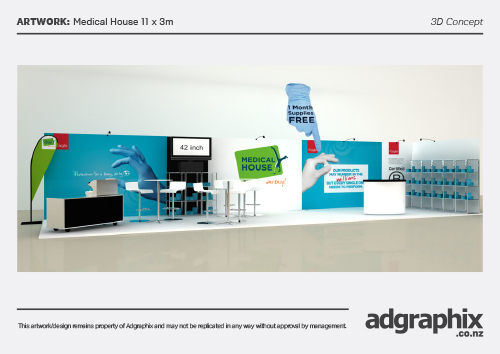 Concept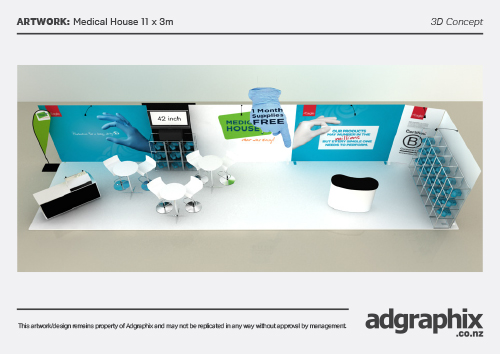 Concept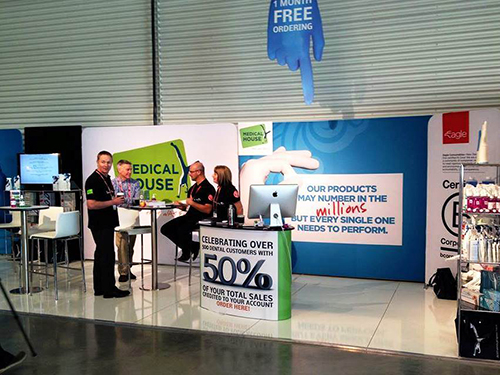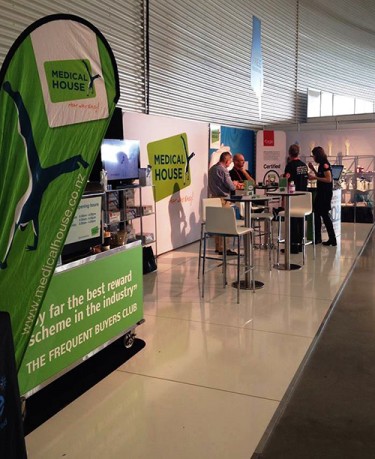 Subscribe