Populate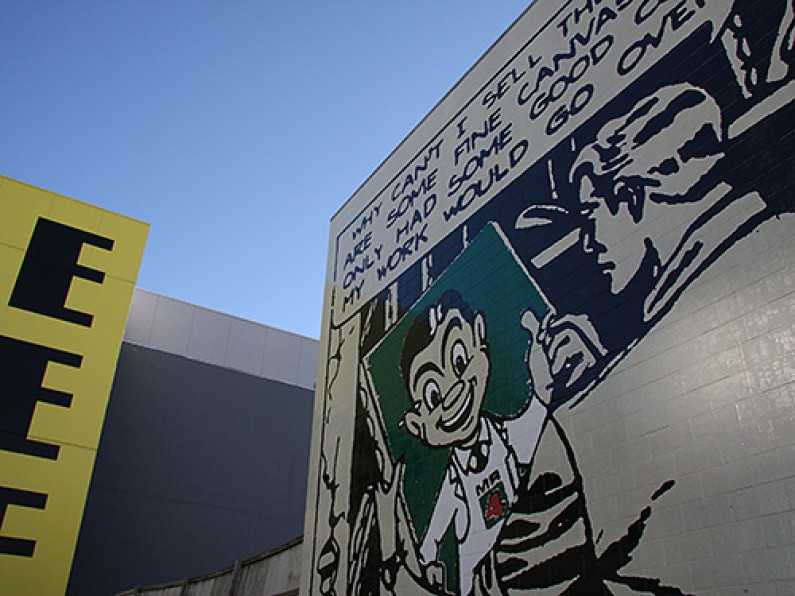 The Christchurch Art Gallery might be closed, but that doesn't mean nothing is happening. One exhibition is Populate! It's about celebrating the Gallery's 10th birthday and it's about artwork in public spaces. Our involvement has been producing murals on buildings including these two examples. In their words...
On 10 May this year Christchurch Art Gallery turns ten. And to celebrate, the Gallery is inviting a vivid cast of characters to town. Populate! is a new wave of artworks in the public spaces of the city – from painted cartoon figures stampeding across a wall and an enigmatic face on a billboard, through to a sculpted figure standing high on a rooftop and a very heavy metal gnome. As well as marking the birthday occasion, Populate! responds to the post-quake setting, bringing faces and figures (and some bursts of humour and strangeness) to the depopulated inner-city.
The murals are digitally printed 3M graphics produced specifically for application to textured concrete. Our sign team had the task of adhering the Frizzell large drops to the wall of the CoCA Gallery. This involved specific tools and techniques specifically for this environment. The bad timing of one of the worst storms to go through the South Island during install created a challenge, but the guys came through and did a great job as is apparent in the photos.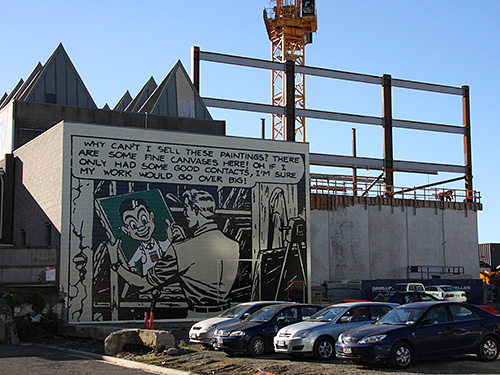 Dick Frizzell: Contacts
Dick Frizzell is often described as one of New Zealand's most popular artists. And his whopping new mural on the back of CoCA is about the perils of wanting popularity. Plucked from a sappy love comic, a handsome artist holds a painting and dreams of cracking the art-world big time. The mural's position on the back of CoCA gallery might not make him any happier. He's close to a space where art was shown and sold, but still emphatically outside. To add insult to injury, Frizzell has snuck one of his own paintings into the aspiring artist's hands. Oh if he only had some good contacts...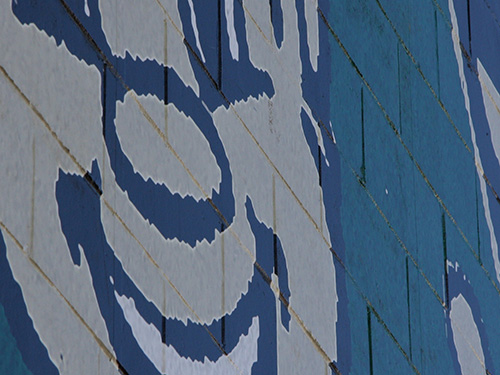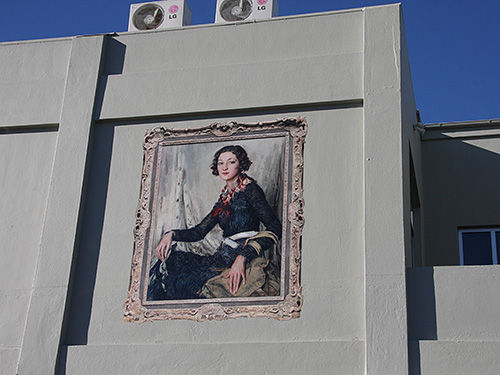 Elizabeth Kelly: Margaret
Born in Christchurch, Elizabeth Kelly was the leading local portrait painter of her generation. She frequently exhibited her works overseas to considerable recognition and acclaim. This portrait, one of Kelly's typical 'society' portraits of fashionable young women, was shown in London in 1937 and 1939. The subject is Margaret Hatherley, who modelled several times for Kelly. Oil on canvas Circa 1936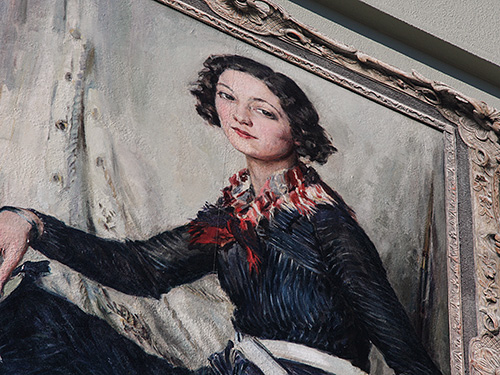 Subscribe