Pre-flight Yoga Anyone?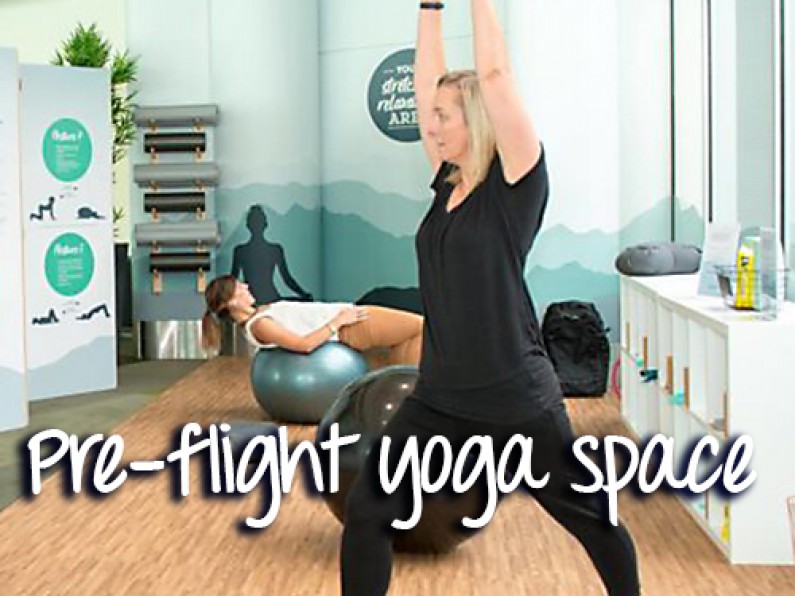 We like to think were a pretty chilled out lot, and capable of performing well under pressure. Some might say we've got an inner printing, signage and display peace??? Okay we'll make the link to Yoga and meditation here. Our good friends at Christchurch International Airport had a wee project to turn a corner of the international departure lounge into a stretch and relax flight preparation zone. With legs crossed and our thinking hats on we came up with solutions to see the concept come to life. Absolute beginners to seasoned professionals will feel right at home in this fantastic space for yoga, pilates or meditation.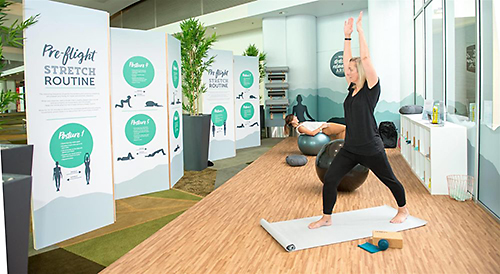 Photo kindly supplied by Christchurch International Airport
Christchurch International Airport Yoga Room
Client: Christchurch International Airport Limited
Event: International Departures Yoga Room
What we did: Signwriting the walls by hand, along with digital frosting to windows, privacy screens and foam floor tiles. Adgraphix took CIAL concept and bought it to life.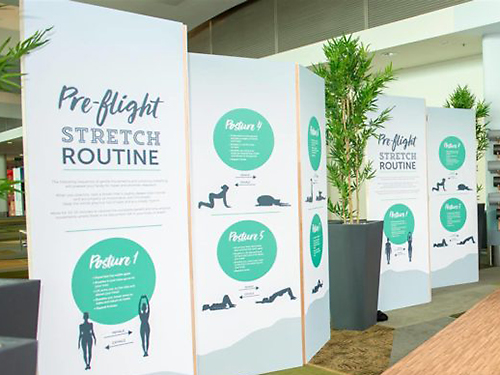 What client said:
Adgraphix was absolutely brilliant to work with on this project! Once we told them what we were wanting to achieve, they came back to us with ideas on how to make this space come to life in a professional and impressive way that still met the restraints of our budget. They delivered custom made pieces for this room as well as beautifully hand-drawn artwork that brought our creative to life. The little accessories they recommended—from yoga racks to flooring—really helped make this space stand out and gain us international exposure! We can't thank Adgraphix enough for helping us create a space for passengers to get their "namaste" on!
Samantha Pearson
Senior Events and Marketing Coordinator
Subscribe