PVC Free - Expo Banner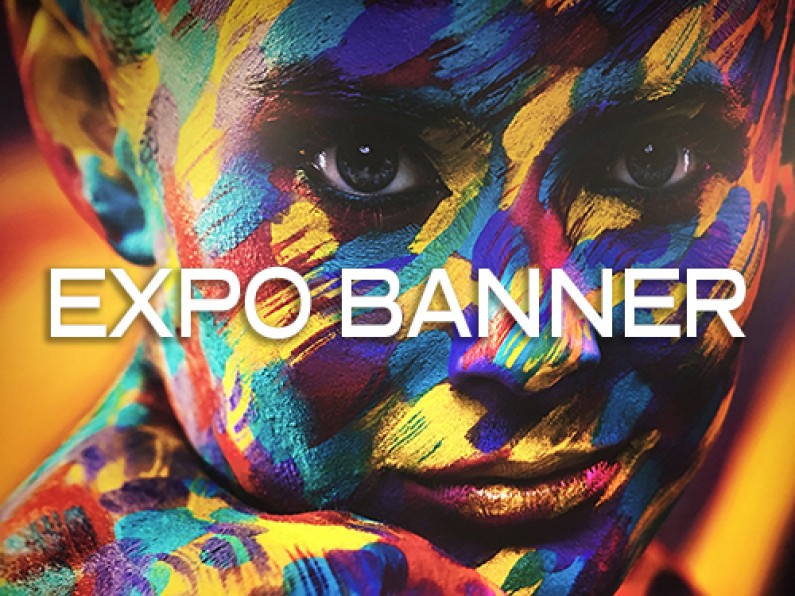 There's been a steady increase in demand for a quality environmentally friendlier banner material. Our answer to this is Expo Banner. This banner film is not only better for the environment, but is also a very good performer. It is a soft material with a smooth satin face and semi blockout grey backing.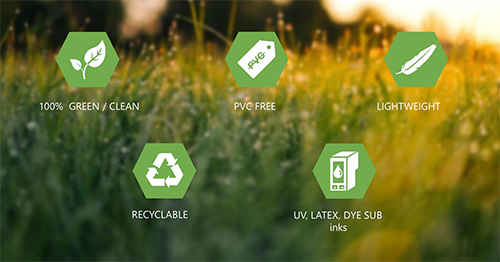 A corn starch (water-based PA) coating is used on the surface - this replaces what would typically be a PVC coating. PVC is bad for the environment for a number of reasons. It is recyclable, but the process is expensive, solvent is used and the end product is not high quality. PVC is not landfill friendly as it releases DEHP and can take hundreds of years to breakdown. It has a number of environmental credentials. PVC cannot be incinerated as it releases the chemicals HCl and Dioxin.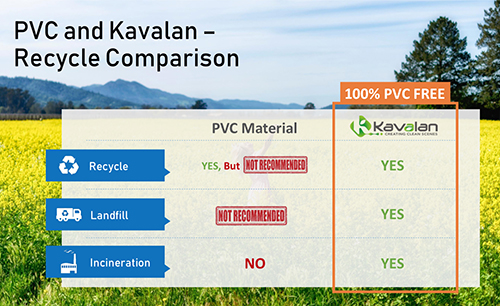 Expo banner is:
ROHS Compliant
REACH Compliant
Phthalate Free
100% PVC Free
Disposable by Landfill (biodegradable)
Disposable by Recycling
Disposable by Incineration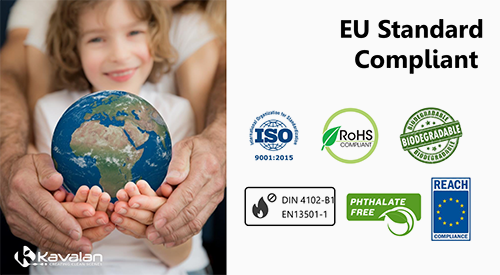 We print Expo Banner using water-based Latex or UV curable ink printers. Latex inks are non-hazardous, no HAPS, low VOC and create odourless prints. UV Curable ink is also better for the environment due to its low VOC. We recycle or dispose of all waste responsibly.
Click to view our Environment page
Click to view our Recycling page
Subscribe