Rugby World Cup Dome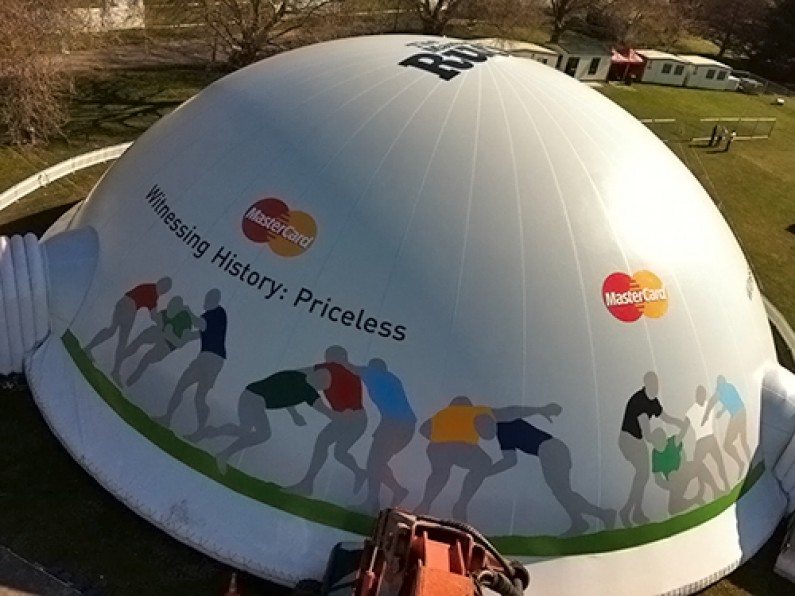 As you're all aware the 2019 rugby world cup is setting the world alight from September the 20th and with host nation Japan it's going to be epic. Thinking about the world cup took me back to when New Zealand hosted the 2011 Rugby World Cup, and what a momentous occasion that was, and who could forget that nail biting final against France.
Unfortunately, that same year we suffered a devastating earthquake which crippled Christchurch. On February the 22nd we were hit with the big one and the city was in limbo. All the rugby games that were scheduled for Christchurch were cancelled and all local World Cup events were scaled down dramatically.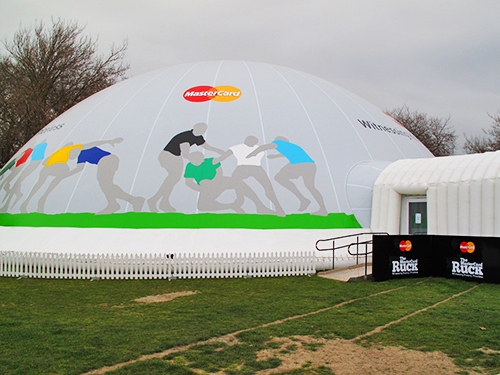 But thanks to the Christchurch City Council we were given the task to help set up our own little rugby
World Cup village in Hagley park, and we jumped at the project ahead with optimism.
Part of the brief was to cover this large PVC dome tent with graphics, emulating rugby players with sponsorship logos etc. It was a mammoth task and was achieved by digitally cutting the rugby players out of coloured vinyl. This had to be applied to the outside face of dome and not peel off for one month, but then had to be removed leaving the dome in pristine condition.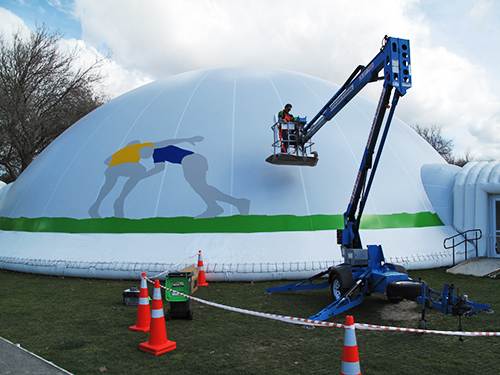 We were very lucky with the installation as we had three days of beautiful sunshine, most of all no WIND. Our team worked tirelessly, and we achieved a fantastic end result, leaving our client very happy which made us even more happy.
In the end I believe we did create that little World Cup village that was so important to Christchurch at the time. With big screens and beer tents the village buzzed as people flocked to watch the world cup, and world cup fever was alive and well in Christchurch.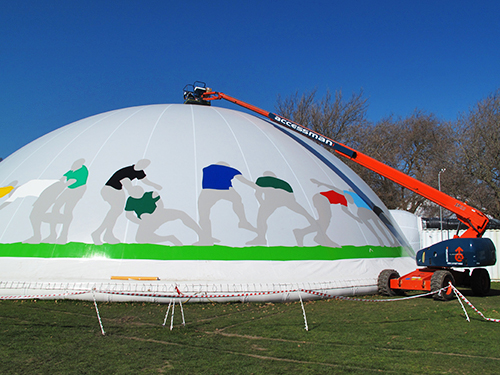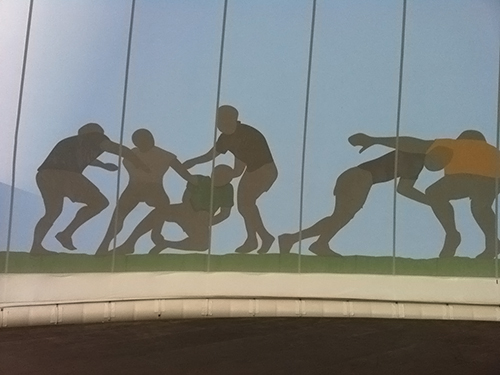 Subscribe