Understand - Adapt - Thrive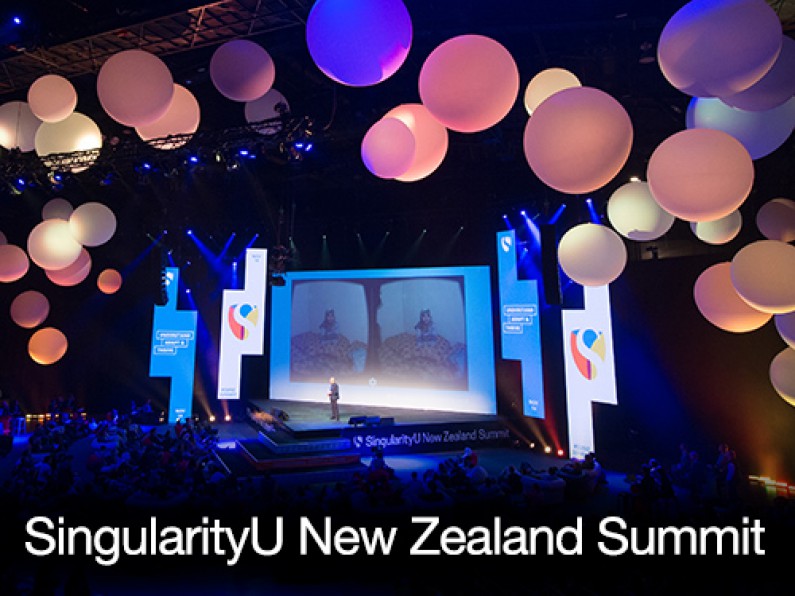 We love doing event signage. Quite often we get requests that require us to think outside the square, or use our years of experience to make an idea work. Sometimes a simple sign may in fact be more than it appears, considerations have to be made for the impact it will have on the structure once it's been removed. Our wealth of product experience makes things so easy. Here's an event we recently worked on at Horncastle Arena.
Client: SingularityU NZ
Event: SingularityU New Zealand Summit
The Summit's aim was to help New Zealand understand, adapt to and thrive in an exponentially changing world. This was the first-ever SingularityU Summit in Australasia and hosted a mix of Singularity University faculty and local New Zealand experts. Singularity University was introduced and the themes of accelerating change to help attendees understand how emerging technologies will impact New Zealand. The organisers worked hard to ensure a diverse audience and allocated a large number of the 1400+ tickets to entrepreneurs, not for profits, educators and people under 25.
What we did:
The hero pieces of signage at the Summit were the two large self-adhesive prints on either side of the entrance to The Horncastle Arena. There was also a large mesh banner hanging in the entrance way, along with outdoor flags and self-adhesive graphics on the front doors. Inside, visitors were met with corflute cut-out shapes, display stands, posters and floor graphics, along with a very large pvc banner (12m x 6m).
What they said:
Adgraphix listened to us and when we asked for signage in scale with our venue, they delivered! The adhesive vinyl panels on the outside of the Arena combined with the large scale banner over the entrance area created the impact we wanted. Attendees were in no doubt they were in the right place for the SingularityU New Zealand Summit. Inside, the combination of clever directional signage and large scale sponsor signage made for happy attendees and sponsors.
Kaila Colbin, New Zealand Ambassador, Singularity University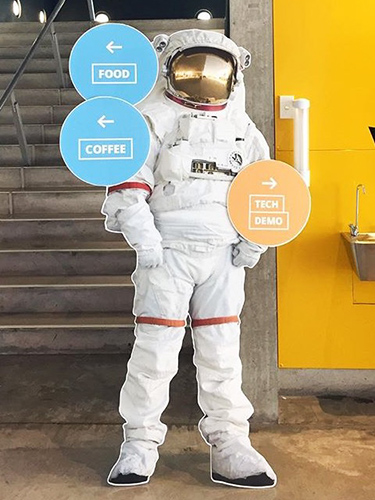 Corflute cut-out graphic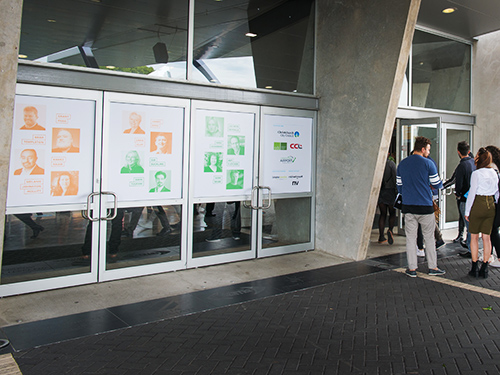 Self Adhesive window graphics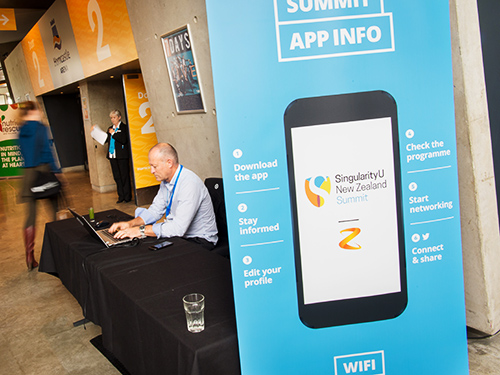 Portable Roll-up Banner Stand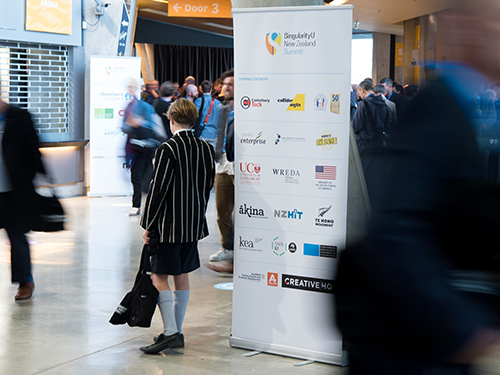 Portable Roll-up Banner Stand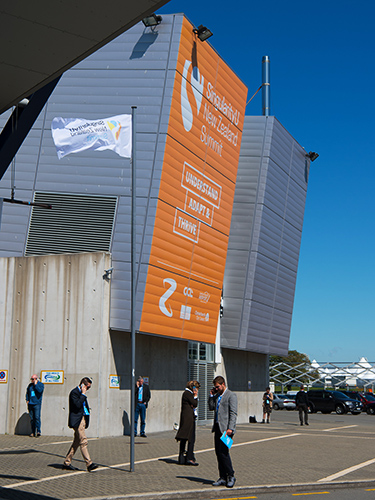 Removable Self Adhesive Vinyl Graphic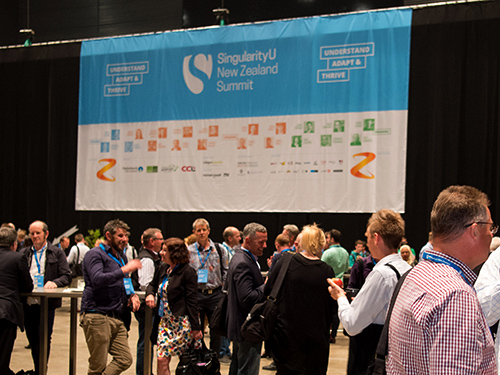 12 metre x 6 metre PVC Banner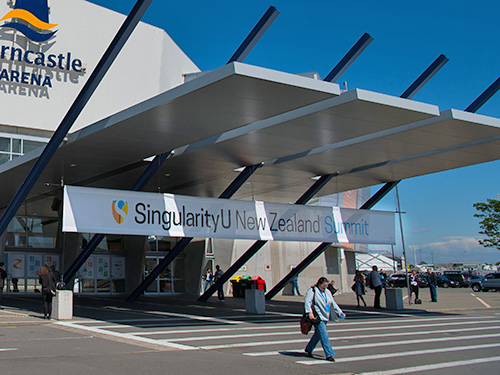 Mesh PVC Banner
Removable Self Adhesive Vinyl Graphic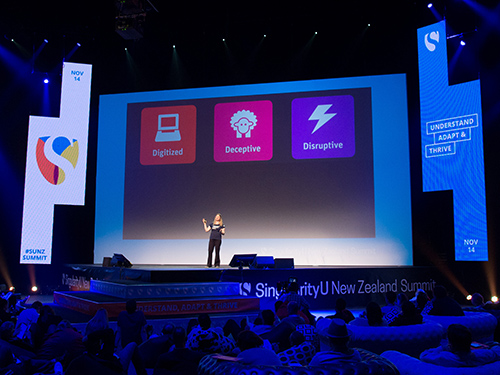 Subscribe